Thank you everyone for coming out for the third annual Jingle Jams Scrimmage! Thanks to everyone it was a great success; Hells Elvz and Killer Snowflakes 166-155 and the real win of 135 gifts delivered to Hot Shotz Toys for Tots collection! That's 30 more than last year!
William Strutin was kind enough to take some pictures for us. He also made an awesome video! You can check it out HERE or HERE!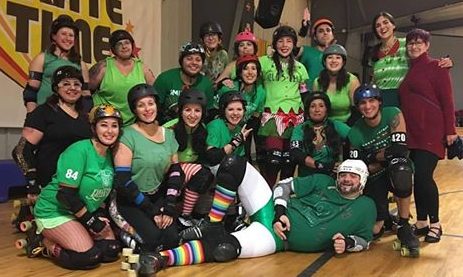 The winners! Hellz Elvz!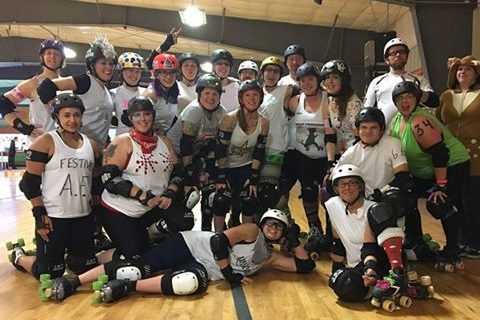 The Killer Snowflakes didn't make it an easy victory, though!