Posted by
misfit

| Posted in Events | Posted on 09-09-2014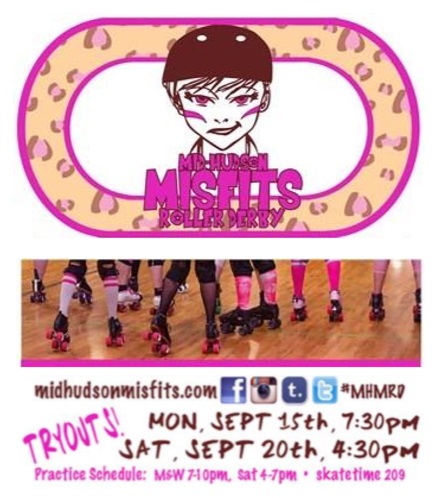 Looking to get in shape? Want to meet new people? Bored doing the same old same old? Always wanted to learn how to skate? Like going fast and hitting things?!? Well have we got the sport for you!! Roller derby is a fast paced, exciting sport that will keep you active and having fun! The best part is–everyone can do it! We will teach you everything you need to know! Bring your smile and your sass on over to Skate Time 209 in Accord on Monday, September 15th at 7:30 or Saturday, September 20th at 4:30. We will tell you all about our team and our sport, answer all of your questions, and strap some skates onto you for a few laps around the rink!
Drop us a line at info@midhudsonmisfits.com or hit us up on the Mid-Hudson Misfits Facebook page if you have any questions!
See you on the track!